---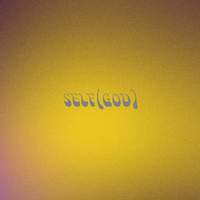 ~TRACKLIST~
1. PHI
2. DEAD or, "That No One Of Existing Things Doth Perish, But Men In Error Speak Of Their Changes As Destructions And As Deaths"
3. I CAN FEEL IT
4. SOL
5. MYSTIC
6. TIME
7. SELF(GOD)
"We Are Here by a Wonderful Rule, a Law that Has Gone on for Millions of Years. We are the Product of Life that has Been Unfolding for Counted Millennia. We are Here because We Are Unfolding a Divine Spark Within Ourselves. Every Noble Beautiful and Wonderful Deed that We Perform is Part of a Release of the Eternal God Within Us." - Manly P Hall
Album carries 528hz pure tone
Effect of 528 Hz Music on the Endocrine System and Autonomic Nervous System:
"In the 528 Hz condition, mean levels of cortisol significantly decreased, chromogranin A tended to decrease, and oxytocin significantly increased after music exposure."
www.scirp.org/journal/paperinformation.aspx?paperid=87146
Vocal Samples:
Track 1 ~ Manly P Hall
Track 2 ~ Trailer Park Boys S9E1
Track 3 ~ 1950s LSD Experiment
Track 6 ~ Sevan Bomar
Track 7 ~ Terrence Mckenna
Track 2 quote taken from The Corpus Hermeticum translated by G.R.S. Mead
released April 8, 2022

Music Produced from 2019 - 2022 by Baelei Pierce